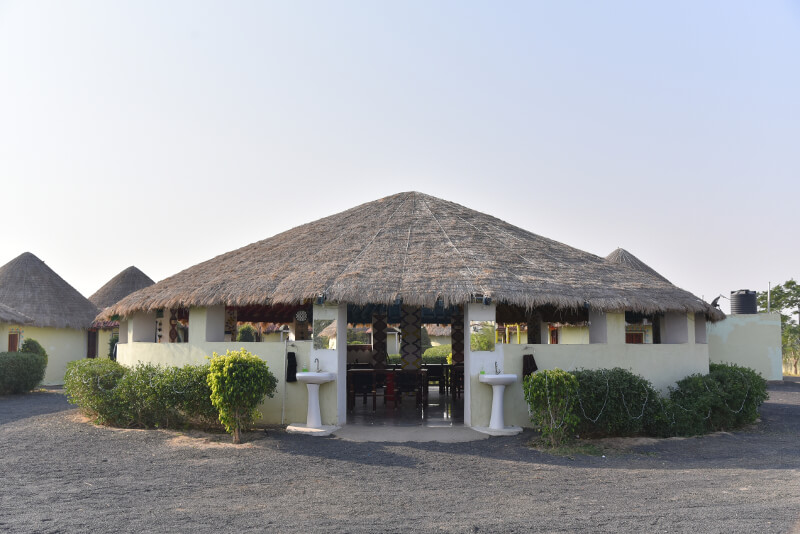 Welcome to Rann Village Resort, the best resort Near the Rann of Kutch (White Desert), Kutch! Indulge yourself in the extravagance of traditional lifestyle with luxury at our resort settled amidst Grassland area of The Rann of Kutch, with lush green landscape among the otherwise barren lands.
Experience rural Kutch in all it's glory with our Garden View Craft Villas and Pool View Deluxe Swiss Tents, each of them offering comfort and serenity in the most natural way, among the birds chirping and the rabbits hopping around to take you to a totally different world. Our Resort is the perfect getaway to immerse yourself into relaxation & life.
Book a stay with us to experience our impeccable services, and get away from the monotonous modern fast life. For you to explore the magic spell of Kutch in it's totality, we have a Kutch Tour Package tailored just for you!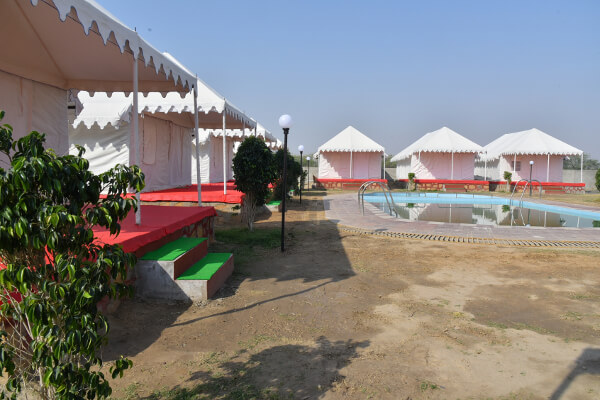 The Accommodation
The resort offers 10 Airconditioned Craft Villas tastefully decorated by the local artisans using mirror and mud work in addition to 10 Premium Deluxe Tents skillfully stitched together by the craftsmen.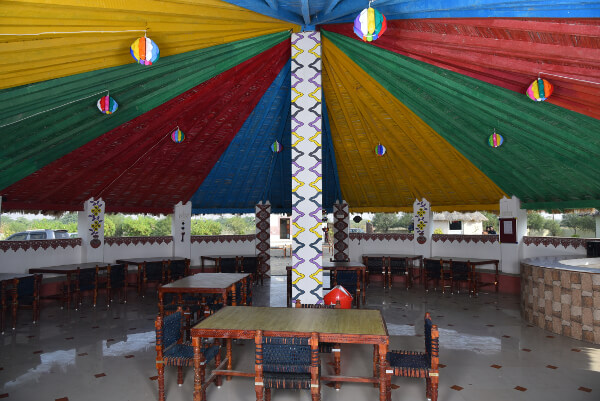 Dining & Munching
The Food Court serves the most authentic local delicacies for meals. For the rest of the time, you may order snacks or beverages to satisfy your hunger pangs.
Kutchi Folk Music
We arrange live singing of Kutchi Folk Music performed by local artists on traditional intruments, reflecting the traditions and cultures of the land. With soulful Kutchi/Sindhi songs sung and accompanied by the Santaar, Ghado-Gamelo, Jhaanj & Jodiya Pava, instruments very unique to Kutchi Culture!
Advantages of Staying with Us
Location
Strategically located between White Desert; Kalo Dungar & Bhuj City on either sides for easy access to sightseeing and transportation.
Service
Unmatched quality of service and plush amenities at-par with any star rated resort. The most premium property in the region.
Food
Authentic Gujarati & Kutchi Cuisines made with love by professional chefs. Tickle your tastebuds with the local delicacies.